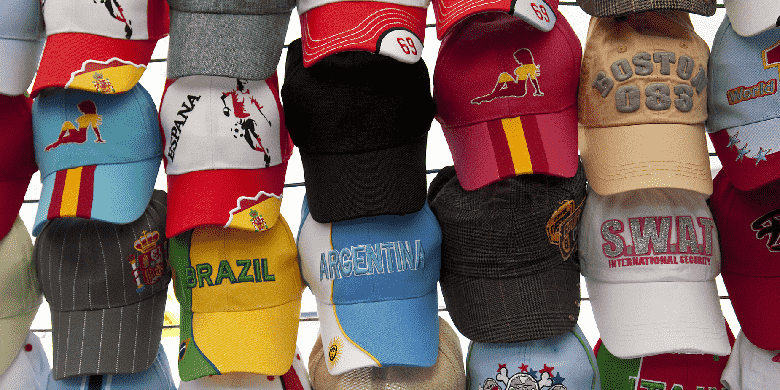 6 December, 2021
Why Baseball Caps Will Always Be In Fashion
Baseball caps may have originated in America, but their timeless, worldwide appeal to both young and old is no denying. For something easy to brand, lasts for years and is a fashion item, the humble baseball cap is it. They are both functional and fashionable, and they suit almost everyone.
They are one of the simplest things to wear, are easily adjusted so they can fit any size head and of course they look good. They are also a product you can customise to appeal to different age groups. You can look at styles such as snapbacks that are all the rage and have some striking embroidery across the front and back for the younger generation. For car enthusiasts, you can get racing themes with flames or chequered flags, golf clubs can have golf themed branding, or they can be a unifying piece of merchandise for any sporting team.
Probably what has kept baseball caps so fashionable is their use by celebrities and sporting icons. The peak of the baseball cap is designed to shade the face from the sun, but they are now used to help celebrities go incognito. How many times have we seen a celebrity getting their photo taken by paparazzi and their face is hidden by a baseball cap? Sporting icons also wear baseball caps, both on the field and when being interviewed. They have a timeless appeal and, on any day, if you walk down a street, you are guaranteed to see people wearing them.
This gives any company a great promotional branding opportunity. Baseball caps become walking billboards for any business, club, association or cause, so get some branded ones that are targeted to your audience to ensure they wear them. The age-old adage of marketing is about creating a desire, and baseball caps have done that, along with an almost cult fashion sub-style of their own. Both kids and adults want to emulate their heroes, so make sure yours also becomes a fashion accessory that people want to wear.
Headwear has always been a fashion statement, and baseball caps are so ingrained in our society nowadays, get some branded ones for yourself and start handing them out. If you want help with suggestions as to what would suit your market demographic, give us a call or email, and we would be more than happy to help guide you.
The Caps Only Team