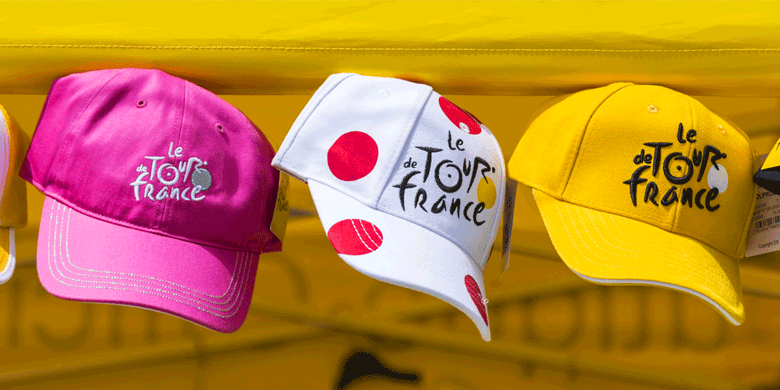 2 May, 2022
Use Promotional Caps To Attract More Business
Every business owner is looking for new ways to promote themselves. If you haven't considered it before, promotional caps are a great way to do this. Getting your name into the marketplace can be an expensive business, especially if you do paid search advertising through the likes of Google or Facebook. Your objective is to be seen and what could be better than a baseball cap branded with your logo and name. Anyone wearing the cap will immediately become a mobile billboard for your business. As caps are almost at eye level, the branding is easy to view, so every person they walk by becomes a potential client. It also reinforces to the user about your brand every time they put it on.
This is another important factor as you want people to remember you. If you bought an item and a year later looked at it and tried to recall where you purchased it from or who gave it to you, the odds would be very small on you remembering. If that same item had branding in it, you would have instant recall. Below are some of the reasons companies should use custom baseball caps as a way to advertise their business.
1. They Suit Everyone: One of the best features of baseball caps is they fit almost everyone on a one size fits all basis. This really helps with the marketing dollars. If you purchase an item of apparel, you have to get sizes for both men, women and kids, then you have to ensure you can give all the sizes out. Or what happens if you run out of size – this doesn't happen with baseball caps, so it means you won't have any leftovers, or people missing out.
2. Free Gift With Purchase: One powerful way to use baseball caps for advertising is through a free cap with purchase. If there are lines of products you want to sell out or push, add an incentive for people to buy them with a free cap. Not only does it help move the product you want to get rid of, it also ensures you get advertising for your business.
3. Support A Local Cause: This is a great way to enmesh yourself in the local community. Support a local charity by offering free hats for them to give away or to sell and generate revenue. You can embroider the charity name on the front and your name on the back. Aligning yourself with local community activities, whether it be charities, local sports groups or clubs is a great way to both advertise your brand, but also show that you care about what happens in your own community. It will strengthen bonds and bring more customer loyalty.
4. Giveaways At Product Launches: It's always exciting times when a company has a new product launch and one way to emphasise it is by giving away free caps on launch day. It not only gives people a nice memento of the day, but it also reminds them of your product each time they wear the cap. Repetitive viewing of the same thing helps people recall a product later on. Make some noise at your next product launch with some custom baseball caps.
5. Competition Giveaways: You can generate online interest by having free caps for the winners. You could ask people in 50 words or less to post on social media why they like your business or product. The best 20 replies receive a free cap. You could ask people to take a photo with your product and post it online with a hashtag and again nominate "x" amount of people will win a free cap. People love free stuff and they are so intertwined with social media nowadays, that it is almost the norm to post things about yourself.
Promotional caps when used correctly can really drive additional business to your company. If you'd like to try some for your next promotion but aren't quite sure what would work, we'd love to help. Just send us an email or give us a call and we can guide you in the right direction.
The Caps Only Team