No Hat, No Play, No Fun Today!
Don't just count on sunscreen when you're under the sun's UV rays, count on sun-protective hats! Sun-protective hats are important to provide kids with as they are always playing about under the hot, vibrant sun.
Primary schools educate children by having a hat policy when they're
playing a sport
at recess and lunch breaks
walking to school and from school
This is a great policy to have as it teaches kids to be careful with their skin at a young age. By having these policies issued, it increases the odds of kids in high school to wear one.
Moreover, many primary schools tend to find an expansive range of school hats when wanting to make bulk orders. It doesn't quite fit their budget guidelines. However, at CapsOnly, we supply fantastic 'promotional school hats' that are available in bulk orders - the more you order, the cheaper it gets!
These 'promotional school hats' double your schools advertisement - back, front or sides. They have a large 7.5cm circle brim that will keep the kids
protected
cool
safe
in the hot summer heat. Also, these hats come with an elasticized toggle for easy adjustments.
"No hate no play no fun today."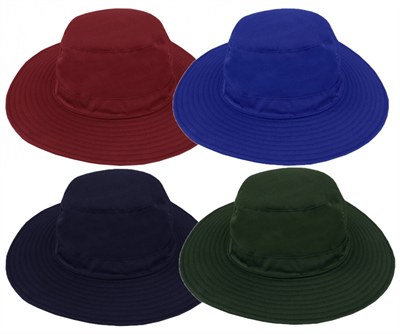 15 July, 2015
The Caps Only Team