Kids Kids Kids & Kids - What Every Kid Needs
Bucket hats are a popular alternative nowadays. It keeps your head & ears warm, and protect you from the sun's UV rays. Our 'sports youth hats' are great for kids. They are light in weight, come in attractive colours that kids love, and they protect them when they are out and about under the sun.
'Sports youth hats' (bucket hats) are ordered by many of our clients. They especially order these for kids that attend
preschool
daycare
primary school
youth group
These bucket hats are a great way to showcase your name as they can be imprinted with your desired message and image. When kids have these on, it will advertise your preschool/daycare/school/youth group loud & clear - providing your logo with maximum exposure. So provide protection for the kids today with these 'sports youth hats'!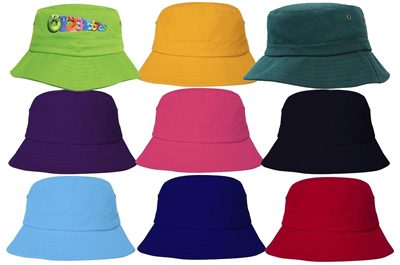 2 July, 2015
The Caps Only Team