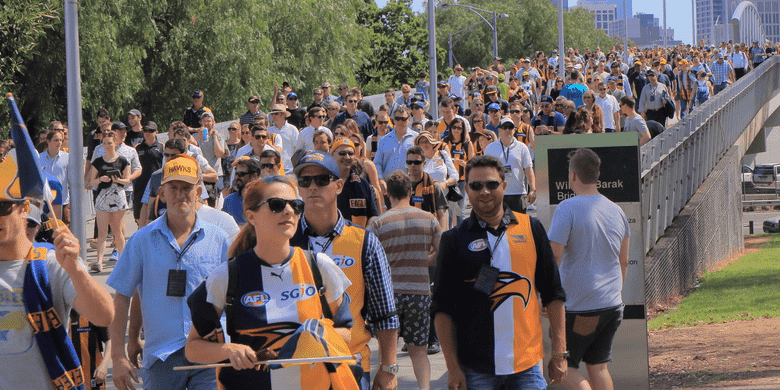 28 March, 2022
Custom Baseball Caps - Perfect for Sports Teams
One way baseball caps are very effective when it comes to promotional use is getting them branded with your sports team's logo. It doesn't have to be a professional team like you see on the television. They are just as appropriate for the local football, soccer, baseball or basketball team. Depending on whether it is for players or supporters, there is a huge range of caps that are suitable for this. Introducing a team cap helps bond the players and makes them feel more aligned with the team. For supporters it lets them show other people how proud they are of their local team. There are many ways sports teams can use custom baseball caps to great effect. Whether it is for team use, team awareness or fundraising, you should consider them as part of your sporting apparel. Below are some of the best ways to use baseball caps for your sporting association.
1) Caps For Your Players: Make everyone feel part of the team by getting custom baseball caps for all of them. They don't necessarily have to be capped for when they are playing. Obviously, a rugby league player is not going to wear one while on the field, but they are perfect for when they are at training or when travelling on a bus to the game or any type of bonding session. Others who could use them are any type of sports team. If you are into car racing, baseball caps are perfect for getting all your team sponsors onto the cap. If it is a televised event, it's great exposure for both your team and sponsors. It could also be as simple as the local kid's sports complex. Give them all a cap with the logo of the complex on it. It is a great way for everyone to bond over the team and feel a greater comradery and mateship.
2) Caps For Supporters: It's not just the members of the team who should be proud of who they play for. It is also important for the supporters to feel aligned with the club they support and this is where baseball caps come in. There are several ways you can offer the caps. Firstly, when a new member signs up, it could be part of a welcome pack. You could maybe add a scarf or some other piece of apparel which they could wear each time they come to support their team. The second way is to offer them for sale to club members to help raise money for the club. People love to support their favourite teams in any way they can and buying branded merchandise is an important one. They'll wear the caps with pride and they will also be making other people aware of your team as they wear it outside of the oval or field you play on, exposing the team to possible new members. It's a great way for members to feel more associated with the club.
3) Fund Raising: This is especially important for smaller clubs that struggle for revenue. Having branded merchandise is a great way to raise funds for the club, while also reinforcing the bond between the member and the club. You can advertise them within the club or perhaps on a page of your website. You can raise awareness of it by giving pamphlets at games to advertise what you are offering, or you can also do some friendly email reminders throughout the year to club members, asking them to support the club by buying the custom baseball caps you have.
If you are part of a sports team or club that would like to get branded baseball caps with the team or club logo, but you are not sure what would work best, contact us by phone or email and we'd be happy to guide you through our caps to find the best one to suit. We have over 300 cap and hat styles to pick from, with a huge range of colours, so we are sure we can find one that meets your needs.
The Caps Only Team