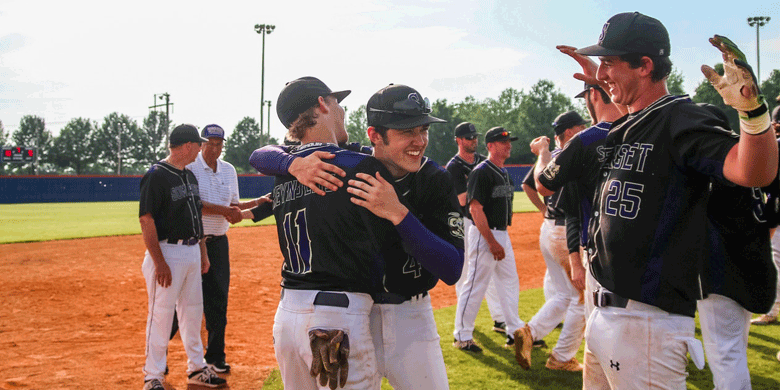 1 June, 2022
Build Team Loyalty With Custom Sports Caps
Sports teams are always trying to build up membership numbers and retain current members. One way to do this is to utilise custom sports caps with their branding on the caps. They are also not only useful for doing this but they can be used by team members and help build brand loyalty. Look at any major sports match around the world and look at the supporters. I can guarantee you that at least 50% of them will be wearing a cap showing their team logo. It's a low-cost way to advertise your club, increase membership and keep current members loyal. Below we'll go into a little more depth on each point.
Firstly, let's look at building the membership base. Giving incentives to people to do something or buy something is a proven way to success. Why not offer a free team cap on signing up for a membership. It gives the person another reason for signing up and then they have a cap they can wear with pride to show the team they support. You could pass flyers around at games to non-members, offering the free cap with sign-up. You could advertise them on your social media pages or even have a membership recruitment day where you can offer them if someone signs up on the day.
Just as it is in business, it is the same for clubs. The cost to get a new member is always much higher than keeping an existing member. To give incentives for people to re-sign for another year you could offer a free custom sports cap. If you do this each year, I am sure people would be incentivised to re-sign. After a year of wearing the old cap, they would be ready for a new one. It also gives you an opportunity to refresh your design. Perhaps you could bring out a new one each year so the caps become collector items.
Another way you can use your caps is to generate revenue. Everyone wants to show off their support for their favourite club, so why not have a merchandise area either within the club, or online, where people can buy different branded merchandise including caps. They are a great way to earn dollars for the club and also give something meaningful to your members in return.
The biggest factor for getting your own branded caps though is to instil team loyalty. This applies to both members and players. Just think of the baggy green cap for Australia's cricketers. They wear that with pride. You can make your own caps be special for your players. When someone makes the team, they get their own cap and can then wear it both to practice and the games. It makes them feel more bonded with the team. For members, they can wear their caps at any time. If it is at the game, it shows team support and if they are wearing it out on the street it both shows their support for their club, while also making other people aware of the team.
You should never undervalue the impact having branded club merchandise can have on both supporters and team members. It is a true way for them to bond with the team and the club. If you haven't considered this already, then you should. It's a great investment for any club. If you need assistance just contact us at capsonly. We've been doing this for over 20 years now and can help with choosing both the right sports cap and also assist with the design.
The Caps Only Team